Travailler avec Emball'iso
Recrutement
Travailler pour EMBALL'ISO
Vous avez envie de vous investir dans une PME française innovante, présente sur 4 continents et en forte croissance ?
Venez rejoindre les équipes d'EMBALL'ISO !
Nous avons un poste à pourvoir au Japon: Assistant Ventes.
N'hésitez pas à nous envoyer votre CV et lettre de motivation.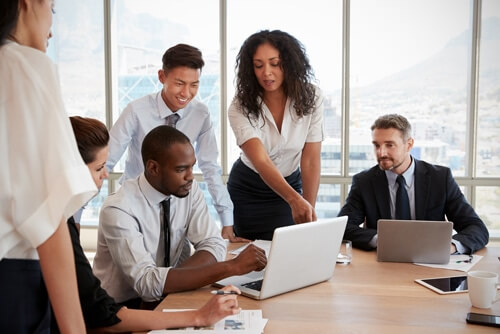 Offres d'emploi
Sales Assistant Japan
EMBALL`ISO Japan is hiring new staff as the business expands. We are still a small company, but we work together as a team in a homely atmosphere with dynamic communication with the French head office and branches around the world. Would you like to work together as an initial launch member of EMBALL`ISO Japan? If you are interested, please contact s.hotta@emballiso.com (Mr. Hotta).
Company profile: EMBALL`ISO is a company headquartered in France that develops, manufactures and sells passive cold storage containers for pharmaceutical transport. In 2020, we celebrated our 30th anniversary. We are expanding globally and have about 220 employees worldwide. EMBALL`ISO Japan was established in December 2020 and is actively expanding its business in Japan.
Business overview: We sell passive-type cold storage containers, for which demand has increased rapidly in recent years, and also provide related services. In addition to our wide product lineup, our company is characterized by promoting an environmentally friendly business model that collects, recycles and reuses used containers.
Recruiting Position: Sales Assistant
Job description:
1. Customer service
(a) Administrative procedures such as purchase order processing and invoice issuance
(b) Responding to inquiries from customers
(c) Accompanying sales
(d) Other paperwork
2. Operation support
(a) Inventory management using information system
(b) Delivery/delivery procedures
Ability/Experience:
1. experience
3-5 years of customer service experience. Ability to use Excel, Word, and Power Point. Also, if you have experience in launching a new business at a startup company or SME, or experience in a logistics business, it will be a better fit.
2. Language
In-house documents and communication are in English, so you should be able to read, write, and speak business-level English. Better if you can understand French.
3. Personality / Ability
People who can work autonomously in ambiguous situation as we are in the start-up phase of the business.
A person who likes to pave the way instead of following precedents.
People who can communicate not only linguistically but also with understanding of cultural differences.
Work location: Narita City, Chiba Prefecture. However, remote work will be the main until the office is set up.
Working hours: 9:00-18:00 (1 hour break on the way)
Benefits: social insurance, bonus, paid vacation, two days off per week, national holidays
Salary:
Determined based on experience and ability
Selection process:
Document screening/interview (2-3 times)/offer
How to Apply:
Email your resume and work experience to s.hotta@emballiso.com. A casual interview (online) is also possible before applying.
We look forward to hearing from you.